Cool Free Web Developer Tools
 How do I know that I have built a technically good website and not a hard to maintain mess that doesn't work on all browsers?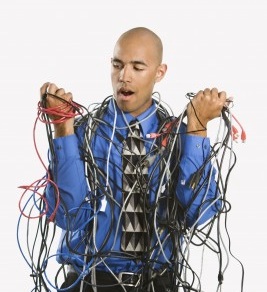 There are a number of  World Wide Web Consortium (W3C) tools I use regularly to check a website adherence to  the grammar, vocabulary and syntax of the technology used.  At the WSC validation site they address why Web professionals choose to validate. They are:
Web developer tools I use a lot:
Web developer tools I use only in special situations:
Remember: These are tools not physical laws.
A perfect score is not always worth the effort and is even possible.  For example, I use WordPress for this site and that results in a number of syntax errors generated from WordPress engine.   So to me its a trade off.  I could do this site in pure HTML/CSS, but I'm saving time using WordPress.  If this was a commercial site I would take the effort to fix the last hand full of errors.
Unfortunately,  building a technically correct website does not not mean you have a good website.  But that is another discussion.