Welcome to MichaelWHughes.com. I am using this site to pull together all the various papers,  presentations and book reviews I have done over the years.   It also includes a couple fun things I've done, such as;
In 2008 I started a blog on eMarketing.  I stopped doing the blog at the end of 2011 as I got really busy helping a small biotech in San Francisco launch its first product. Since I finished that job, I resumed for a while, but stopped as there are many similar blogs available.
I've included an on-again.off-again blog on IT Project Management.  It is focused is why IT projects continue to fail at the same high rate as always.   ComputerWorld recently stated  "Of 3,555 projects from 2003 to 2012 that had labor costs of at least $10 million, only 6.4% were successful"[1].  I've had a much higher success rate.  In this blog I share my insights.
I've included my old website on my gardening interest.  It was last updated in 2004 and the basic format is from 1999. The site is dated in the technology used for the website and the pictures themselves aren't up to date.   I need to update those pages… but I have so many other things to do.  However,  I am starting to work on it and hope to have a modern site later this year.
Now that I'm a stay-at-home CIO (i.e. retired) I'm starting to focus on my Hobbies, which explains most of the more recent articles.
You can be notified of any new posting to this blog, plus any articles that I read that I find interesting on my twitter account. To follow me on twitter go to https://twitter.com/skiermichael or click on the twitter icon.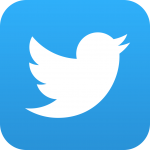 The header picture is of the Cassini spacecraft at Saturn.  Working on the Cassini mission was one of the highlights of my career.  Read about the  innovated distributed project control approach we developed for the project here.
For my professional background go to www.linkedin.com/in/mwhughes/ or click on the linkedin button.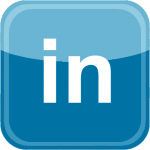 If you want to discuss any content, please contact me at:

The Genealogy information that used to be on this website has been moved to www.hughes-history.com
[1] Healthcare.gov website 'didn't have a chance in hell',  Patrick Thibodeau, October 21, 2013, ComputerWorld, Click here for the article.