Learn to walk before you run
9th  Installment: Learn to walk before you run.
"He who would learn to fly one day must first learn to stand and walk and run and climb and dance; one cannot fly into flying."  Friedrich Nietzsche (1844-1900)
"You can work really hard, but if you're not training in the right way you're not going to improve and get to the level that you want to." Michael Chang (1972-
An assumption is often made that project management techniques can be applied without any learning curve. A manager decides to use them after attending a seminar or reading an article.
How often it is forgotten that project management techniques are tools. Successful use of a tool requires that a worker become familiar with its potential. We don't expect someone to walk up to a lathe for the first time and produce to a tolerance of a thousandth of an inch. It takes time to understand what the lathe can do.
In the same manner, it takes time to understand what project management tools can and cannot do. Effectiveness is a function of experience. As experience increases, a worker becomes more effective.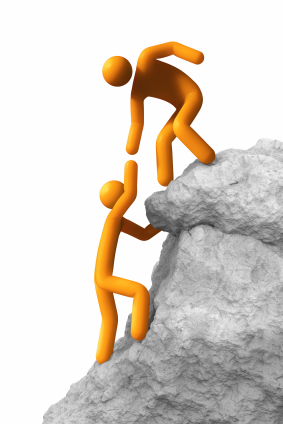 Invest in training. Everyone involved in managing should be instructed in project management techniques and the use of the software package you select.  A good way to learn is to assign an aspiring project manager to work as a deputy to someone who has extensive experience managing projects. I was very fortunate  to have a few great Project Managers mentor me in the early part of my career and help me up to their level of skill.
Many companies start using a project management system on too big a project. This would be the same as setting out to build a house right after you buy your first hammer. It's best to start with a short, small project-—-one for which you really don't need a project management system. This gives you the luxury of making mistakes. When I'm working with new Project Managers I have them lead a small project that teaches them how to break the work down into manageable packages and then to manage those packages. Experience helps avoid mistakes, but mistakes produce experience.
Also remember, that there is more to managing a project than knowing how to calculate a critical path. Don't forget the goal of the project is to build something, not just learn a project management system oir methodolgy.
A Manager can never sit back and relax thinking that just because there is a design methodology or project management system; every thing is going to be okay.
I'll be back next week with more.  Remember that the cleanliness of theory is no match for the clutter of reality.
Best Regards,
Michael Hughes